---
Jacob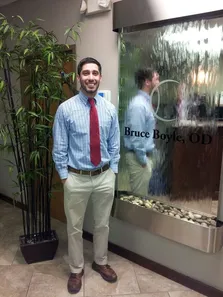 Jacob is our optician at Bruce Boyle, OD, LLC. He is certified through the American Board of Opticianry and is ready to meet each patient's individual eyewear needs. He is very knowledgeable and up to date on the latest frame styles and lens technologies available. He also has the ability to cut and tint lenses right here, saving you about half the waiting time for those new glasses. When he has free time, he likes to spend it fishing, watching football, and spending time with his family.
---
Shelly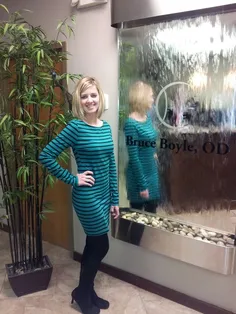 Shelly our current insurance specialist at Bruce Boyle, OD. She is available to make appointments for your eye care needs, as well as assist each patient through the insurance filing process. Any questions about statements or coverage on insurance can be directed and dealt with diligently by Shelly. In her free time she enjoys golfing, baking, and cycling.

---
Amber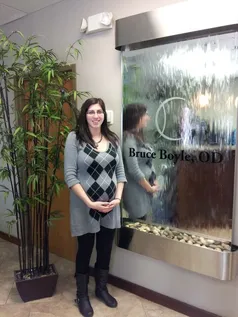 Amber is our receptionist, she also oversees the marketing and social media at Bruce Boyle, OD. She will schedule appointments, greet you when you walk in the door, and provide you with any pre-appointment paperwork. She handles everything with our Website, Facebook, Demandforce, and ZocDoc pages. If you are more prone to internet use, you can reach her directly through any of these channels. In her spare time, she loves watching movies, reading, and trying new restaurants.
---
Genoveva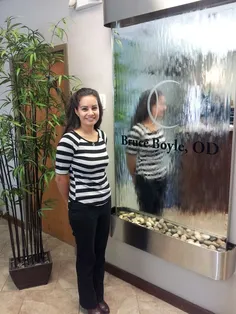 Genoveva is our optometric technician at Bruce Boyle, OD. She is here to walk
you through every step of your preliminary testing leading up to the exam. She will listen to specific concerns or questions you may have and report them directly to the doctor to ensure they are all addressed while in our office. During her down time, she enjoys spending time with friends, watching soccer, and cooking authentic Mexican cuisine.